An illustrator became a handbag designer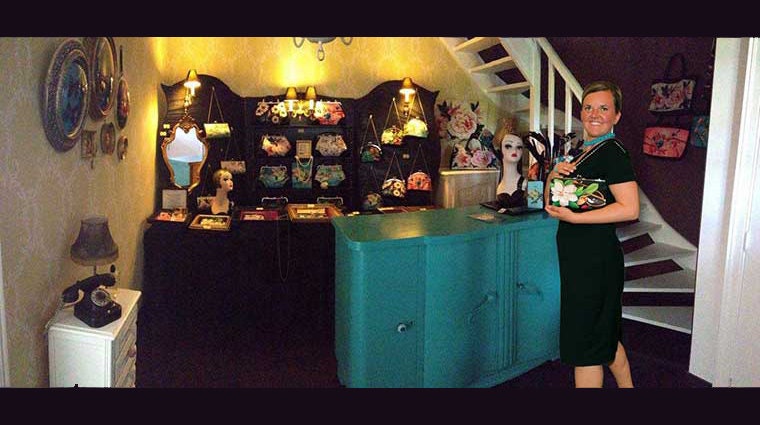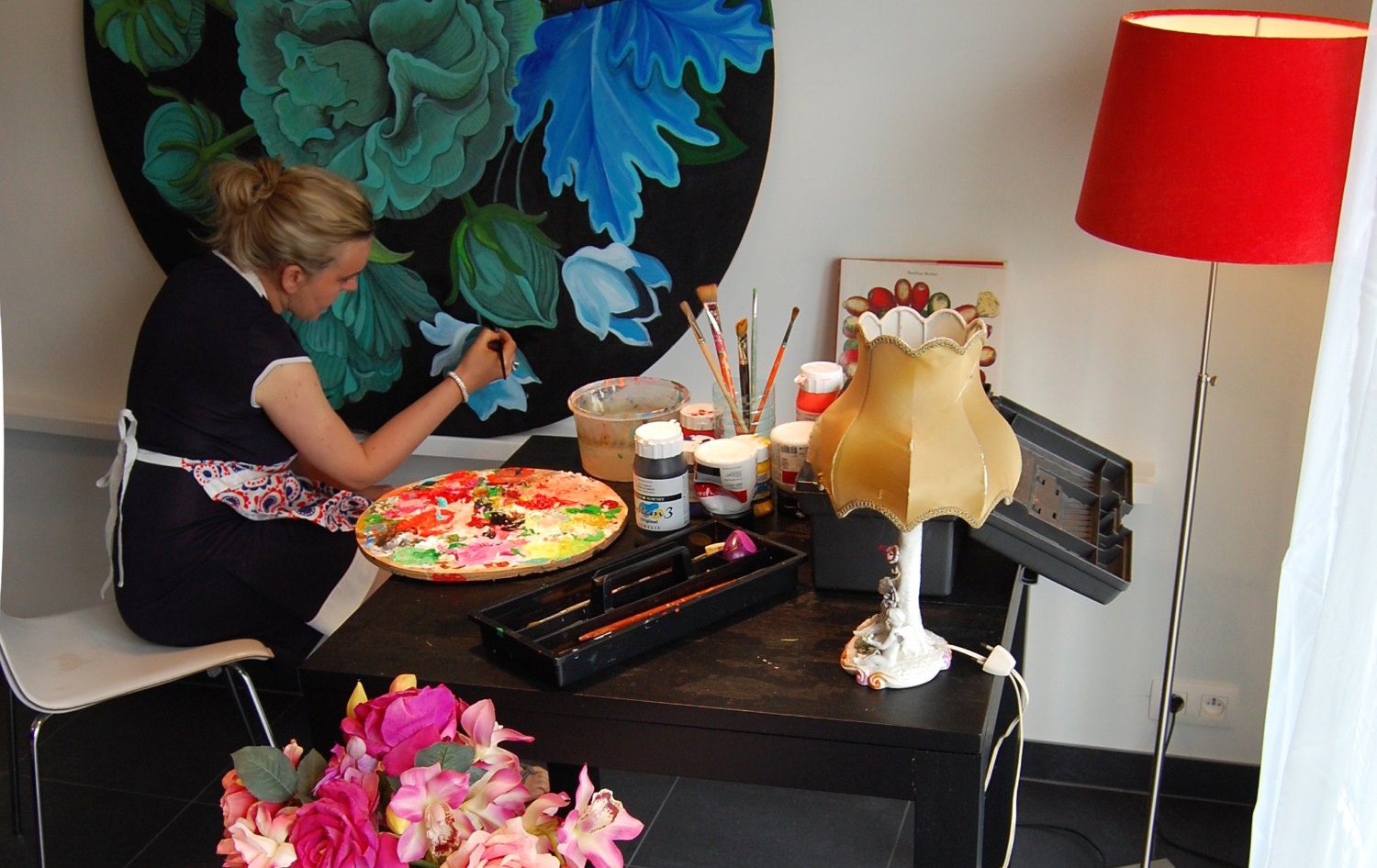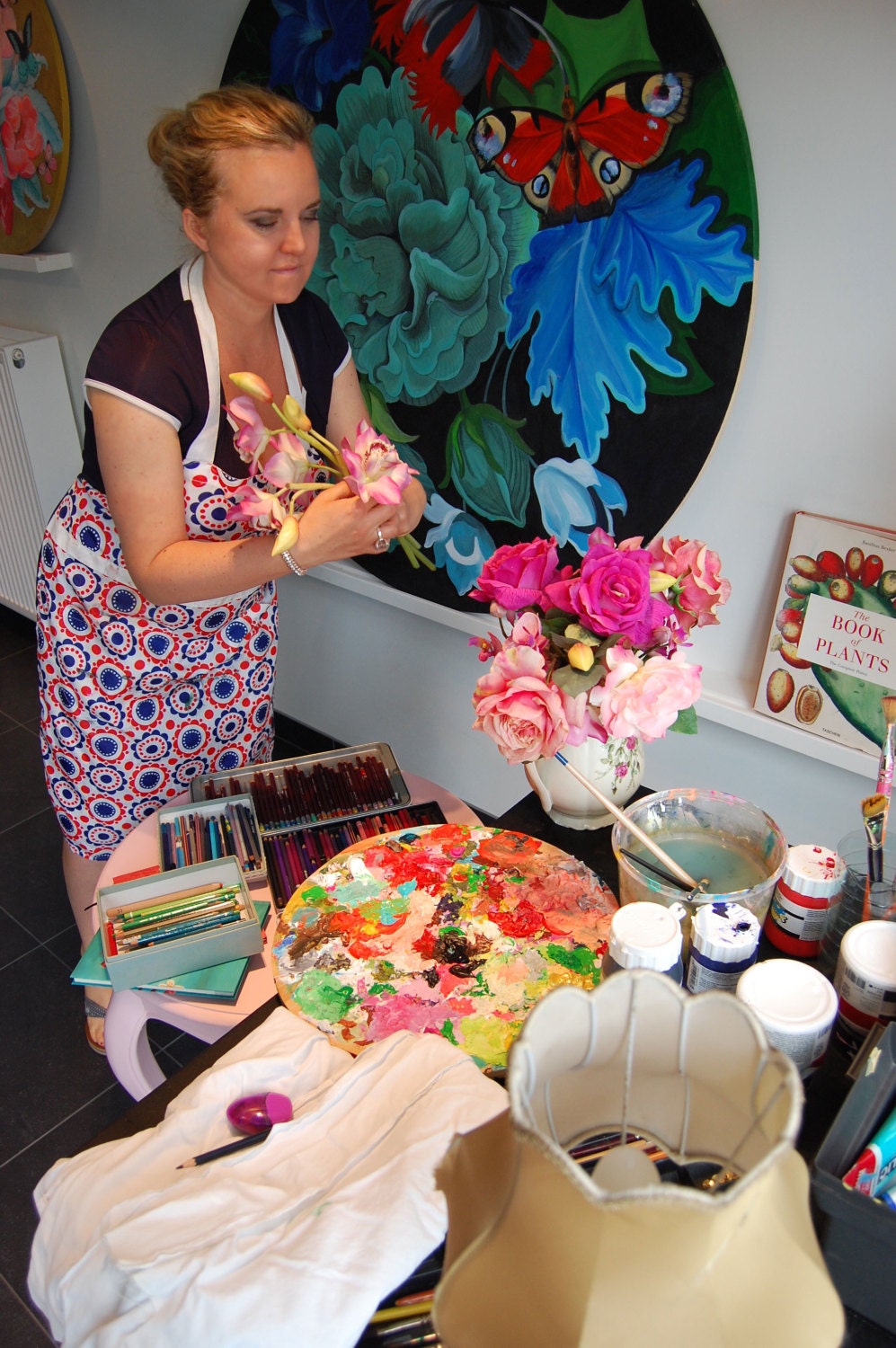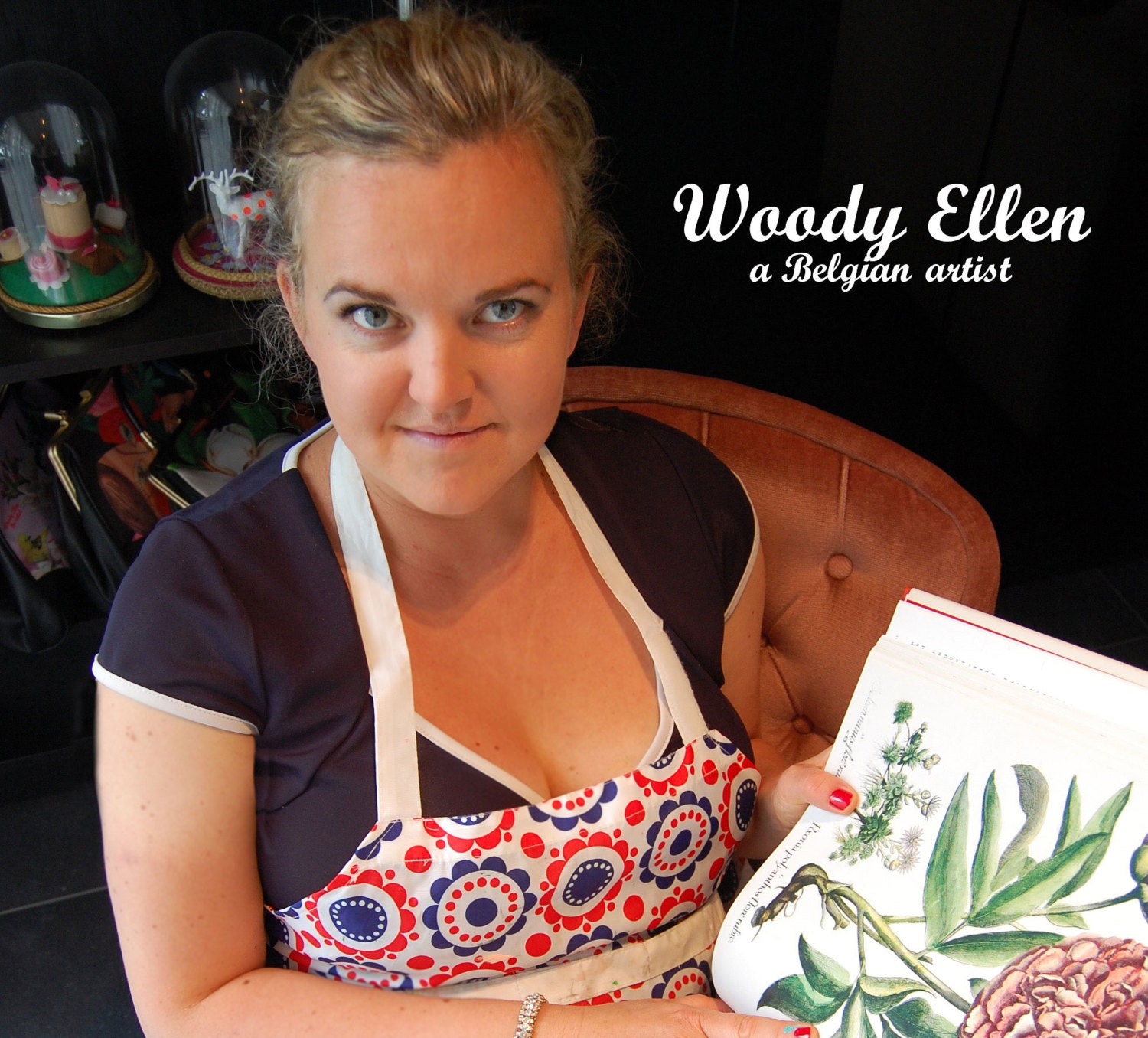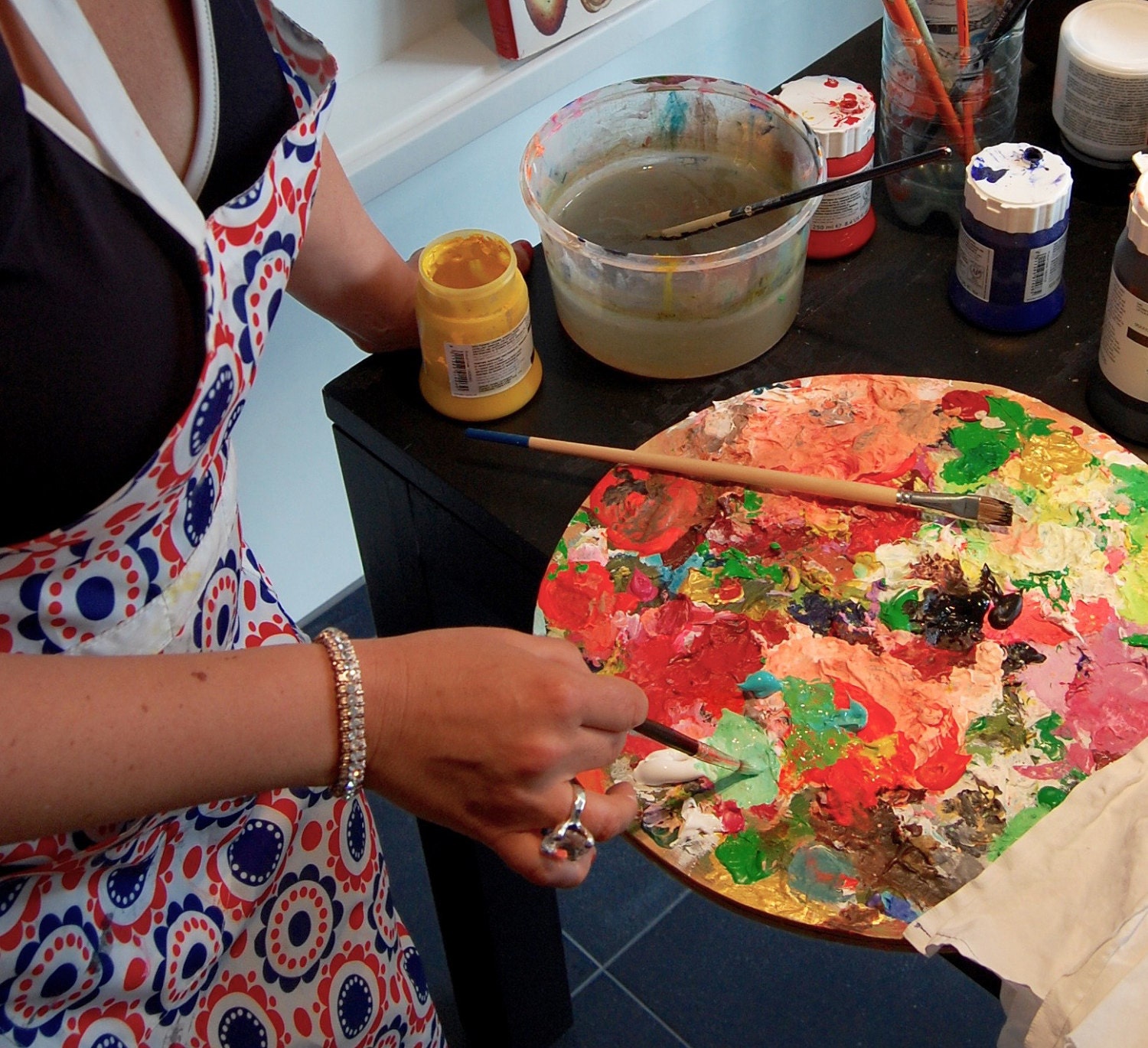 Ellen Cornelis lives in Lovendegem, close to Ghent Belgium, with her husband Maarten, her son Max and her lovely cat Mike. She loves to hunt treasures in flea markets, collecting vintage lampshades.  Ellen was previously a children's book illustrator and author for 16 years. Now she has her own wearable art business, creating custom paintings on wood panels and then transforming her paintings into pieces of wearable art.

Her method is unique. The image she wants to paint might develop in her head for weeks, but then all the energy and excitement comes together and splashes onto the wood panel. After finishing a work, all her energy is in the painting, which practically bursts with passion.

Her work explores color in many ways. Florals and organics are also a source of non-stop inspiration. She uses different techniques in her pieces with a mix of spontaneous brush strokes, referring to the famous artist Matisse, and an illustrator's fine pencil detailing. The final results are a nostalgic wink to a bygone era.